Chairs are such a happy furniture piece... Do ever notice how there are certain smells, colors, things, etc. that just make you feel good? Well, chairs (FUN chairs) make me happy! Maybe that's the interior designer in me?
Check out these pics and let me know what they make you feel like???

(The above chair makes me feel like I've been playing with E.T. and Gumby for far too long, although the color brings me energy!)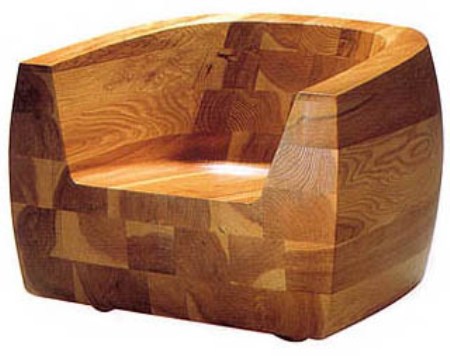 This chair makes me wonder..."How long can you possibly sit here without feeling totally uncomfortable?" But, if you used in the right application, I think it could definitely lend itself to Asian/Japanese design.


Slightly resembling a child's high-chair, this modern acrylic chair is not for everyone. I would use this in a modern/contemporary home or office. It's clean lines, metal legs, and pop of vibrant color bring out the artsy side of me. Thanks Cartier!


What a classic! The famous Barcelona Chair. This chair, also leaning toward the more modern side of design, can be used in more traditional/transitional spaces as well. Imagine it with any fabric you wanted...the possibilities are endless!



And last but not least, my most favorite little chair. Bringing out the more feminine side of a chair, this chair just screams "sit in me!" I love the tufting, the nail-head details around the edges, and the color is so calming... This too can be mixed with several different design styles.

Let me know what chair/chairs make you happy...